Improving knife skills

Solid understanding of key cooking methods

Proper use of equipment

Product purchasing considerations
These are only a few of the topics covered in these videos. They are the cornerstones of good cooking and some of the best cooks in the world are those who simply execute the basics flawlessly. Once you know the right way of doing things, it will open up a whole new world of possibilities in your kitchen. Good knife skills will increase quality and productivity, while decreasing costs. Proper cooking techniques will allow simple ingredients to shine. Understanding the various pieces of equipment and how they interact will help you achieve the best results when preparing any given recipe. This is only some of what you'll learn!
Provides Job-Related Continuing Education Credit Hours for Culinary & Nutritional Staff, Managers and Directors
8 Continuing Education Credit Hours
6 Hours Videos & Quizzes
2+ Hours of Additional Suggested Hands-on Exercises
Key Areas:
Continuing Education Topic Covered:
2100 Food Production
2130 Culinary Skills
2140 Use and Care of Equipment
2230 Maintain Quality and Appearance of Food
2410 Purchasing Specs to Meet Menu Requirements
A Sneak Peak at the Video Training Series
Bring Out Your Inner Chef!
More than 8 hours of creditable time
29 videos in the series
Suggested hands-on exercises and quizzes
Certificate upon completion
Some of the Topics Covered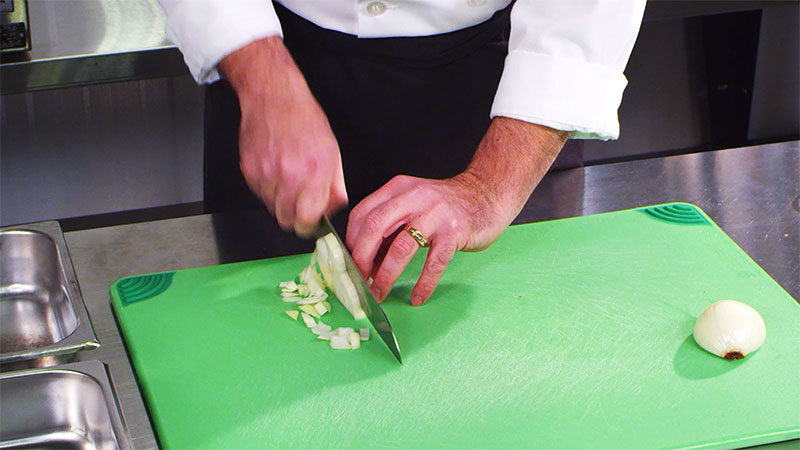 Learn how to choose the right knife, properly cut various fruits and vegetables – efficiently and safely!
How Basic Equipment Works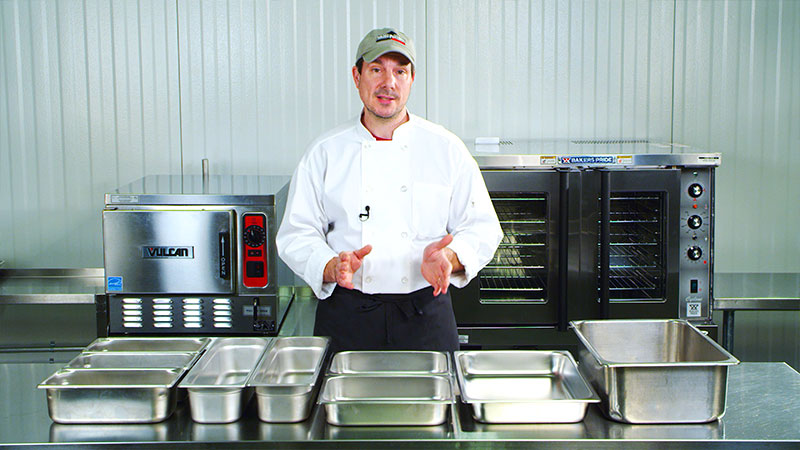 From pots and pans, to cutting boards, to knife sharpeners – learn how to choose and use various equipment properly and safely!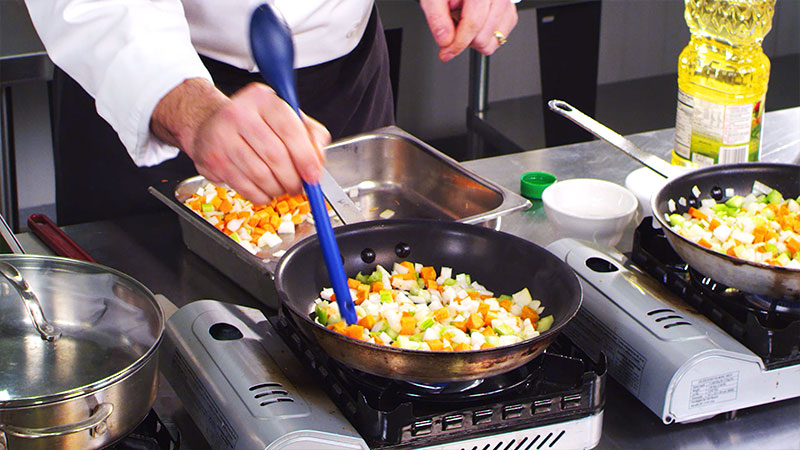 Do you know what you're looking for in a proper sauté or sweat? Learn these basic cooking methods properly for consistency and to bring new flavor and life into both new recipes and the old favorites!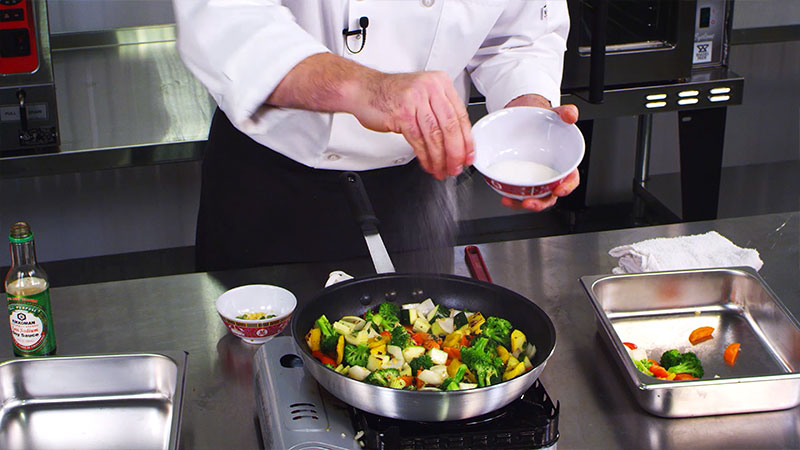 Nothing like an authentically prepared, proper stir fry to get the kids running and excited for lunch. Learn how to do it the right way and keep it heathy!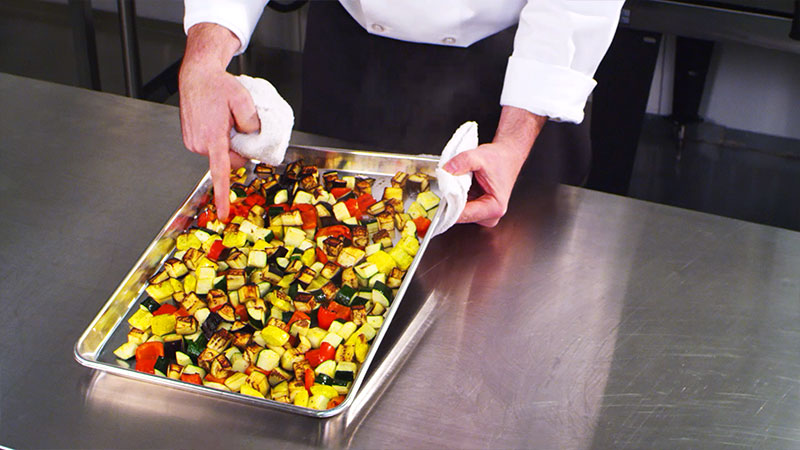 Do you know what you're looking for in a properly roasted vegetable? Do you know how to prepare it, or are you just tossing it into the oven? Learn how to consistently roast healthy, colorful, and delicious vegetables!
Steaming & Boiling Vegetables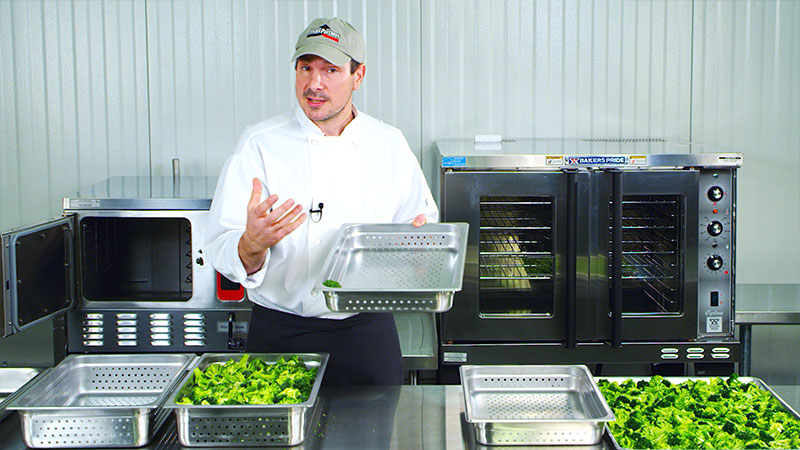 Do you like drab, mushy vegetables? No one does, especially kids! Learn why and how to do it the right way to get consistent, nutritious, colorful, steamed and boiled vegetables with the perfect crunch!
Creating Salads & Dressings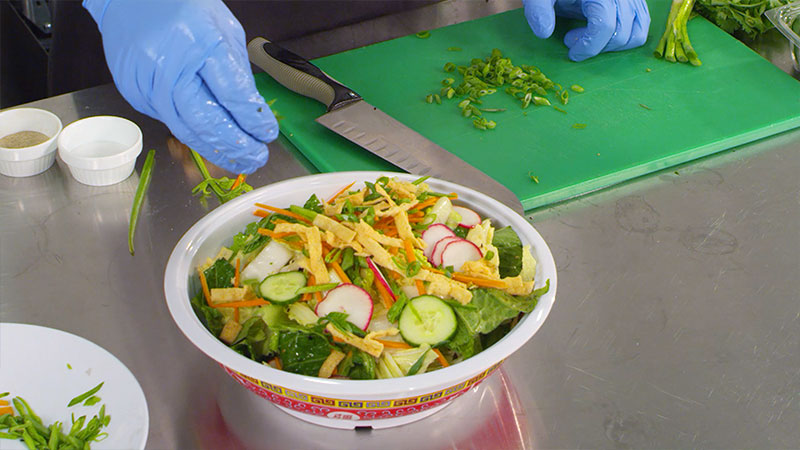 Learn to properly handle and wash greens and create amazing, delicious salads and dressings that kids actually want to eat!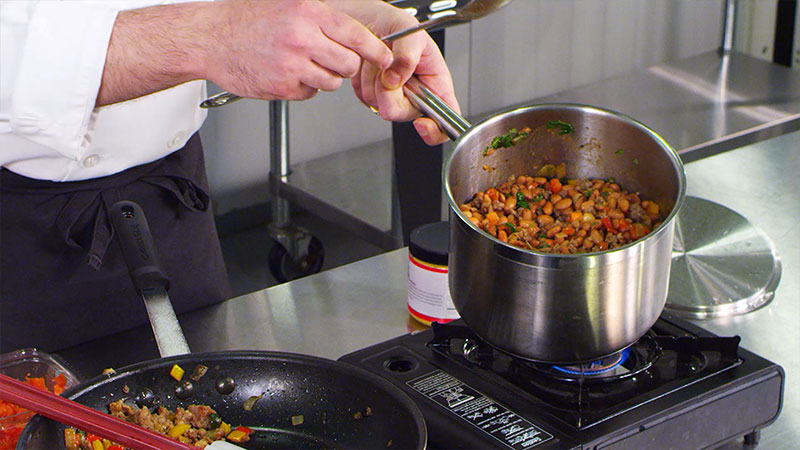 Learn the art of bean, grain, & legume preparation as well as how to prepare pasta that is perfectly al dente, every time!
Purchasing & Product Yield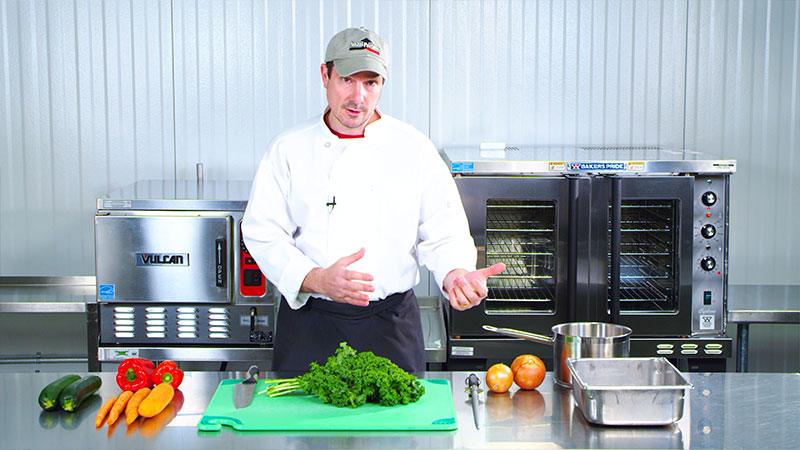 Are you picking the right ingredients for your recipes? Are you throwing your margins in the trash? Learn how to get all of what you pay for!
About Chef Bill Scepansky
Bill is a graduate of the Culinary Institute of America in Hyde Park, NY. After years of working in upscale hotels and restaurants, such as The Boston Harbor Hotel in Massachusetts, and Restaurant Passarelle in Radnor, PA, Bill entered into managed foodservice with The Wood Company. This foodservice management provider placed an emphasis on providing the highest level of quality and services to their clients. This experience helped Bill realize that the culinary fundamentals previously learned in culinary school and practiced in those higher-end kitchens, would not only be useful in the student dining setting, they would prove to be crucial! After five years as an executive chef in campus dining, Bill entered into the produce world in 2002, as Corporate Chef for two different produce companies. There, he developed an even greater appreciation of fresh fruits and vegetables, and a true passion for the excitement that they can bring to menus.
Over the years, Bill has gained a loyal following with his participation in special events and media appearances, from TV to Radio, demonstrations at "The Book and The Cook," the Pennsylvania Farm show, Gourmet Magazine's Bermuda Gourmet Getaway and many others. He was chosen by the Pennsylvania Dept. of Agriculture to create recipes for various State programs, and has been featured on WGAL's 'Going Green in the Kitchen" series. He's been regularly featured on Blue Ridge Cable Network's popular TV shows "Cooking for Class", and "One Day Getaways" and has written his own feature column in the Lancaster County magazine called "Bill of Fare", for over 10 years. Additionally, his work has been featured in such magazines as Southern Living, Eating Well, Wine Enthusiast, Flavor and the Menu, as well as in The Produce News and many area newspapers.
Today, since forming Smart Partners, Bill's focus is on helping students, parents and teachers alike, to better understand the countless benefits of incorporating fresh fruit and vegetables, alternative grains and legumes, and healthy proteins onto their home and school menus. With Smart Partners, Bill provides educational programming to schools throughout the region, as well as staff in-services, student sampling events and fun-filled assemblies. For the past 5 years, Bill has provided the culinary training for schools participating in Project PA culinary training workshops, on behalf of The Pennsylvania Department of Education.